I don't know about you, but the benefit we get from many great books isn't necessarily brand-new ideas, but it's that the book/author gives a new level of clarity to things we are already doing intuitively. In many ways, this is even more valuable than a new idea.
We would put "The Challenger Sale" at the top of that list

,

and we reference it regularly to help explain why the sales process we teach works so effectively.

Reading "Go Giver" is a regular recommendation as we take producers through our exercise to fill their pipeline with referrals.

It felt as though the author of "A Seat at the Table" was in our head

s

so much that it was the inspiration for our company name as we rebranded a few years ago.

And, sometimes it isn't even a book. We may have recommended people watch Simon Sinek's TED talk, "How Great Leaders Inspire Action

,

" more than Simon himself. It describes perfectly what we have always said

:

don't lead with your product/service, lead with why people may need your product/service.
And, we have found our most recent example in "Building A StoryBrand." It outlines the framework for building out the most buyer-centric approach for communicating effectively with your buyers. What we found in this book was a breakdown of the way we have always communicated naturally, but hadn't actually documented. It breaks down the key items that need to be communicated and logically pieces them together in a way that flows as a story your buyers want to read.
Putting ideas into action
In fact, we used the StoryBrand framework as the primary agenda topic at our recent team retreat.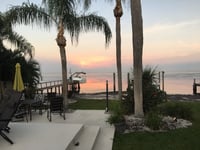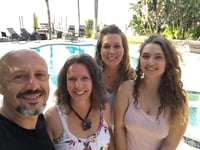 We each read the book, wrote down our own thoughts to the key areas prior to our session, and then came together to discuss, brainstorm, and start building the Q4i answers in seven key areas.
Who is the main character

/hero

(buyer) of your story?

(Too many marketing messages position the seller as the hero. BIG mistake. The hero of the story has to be the buyer.)

What is the problem that most frustrates that character?

What makes us uniquely situated to help them deal with that frustration?

What does the plan look like to ensure that help happens systematically?

How can we challenge them to take action?

What are the potential failures that little voice in their head keeps whispering that we need to address and eliminate so they find confidence to get started?

What will their business life look like after working with us?
The conversations around each of the questions provided for some unbelievably powerful insights and an even deeper understanding of ourselves and, even more importantly, our buyers. But it also allowed us to create a narrative which we can/will use in virtually all of our corporate conversations.
Here's the narrative we pulled together as a team.
The Q4i StoryBrand story
We exist to support independent insurance agencies, largely because we are inspired by the support they provide to so many others. Specifically, we serve those agencies with a significant benefits presence, strong leadership, a genuine desire to transform, and a willingness to work hard.
Those agencies aren't asking for much, simply predictable and profitable growth. Unfortunately, they are frustrated at every turn because of the lack of a clear path imposed on them by unprecedented change in the industry.
All of a sudden, they are faced with the possibility of becoming irrelevant in this changing environment. This possibility takes its toll and has many paralyzed by a lack of confidence that stems from the terrifying recognition that, "I don't know how to move forward."
Perhaps the scariest thing of all for these agency owners is the possibility that they won't be able to effectively serve the multitude of people who have come to depend on their guidance – their clients, their clients' employees, their own employees, their employees' dependents, and even themselves and their own family.
As a small business ourselves, we understand the burden of the weight they carry and the difficulties they face. We know the challenges are real and understand the frustration they feel when there is nowhere to turn to for help.
We've sat in their seats and led our own agencies through successful transformations. Since then, we've led hundreds of other agencies through their own transformation. We've created a network of those agencies to help us even more effectively ensure the next successful journey.
As we meet these heroes along the pathways of our respective journeys, we will make each next step obvious and non-threatening as we make a mutual decision of whether or not working together makes sense.
Self-assessment to better understand their own situation

Call to discuss results and goals to identify gaps to be filled

Plan of improvement to ensure those gaps are, in fact, filled effectively

Commitment from them that they are willing to do what's necessary to meet the needs of those they serve
Of course, for those that working together does make sense, in a real way, the commitment is just the beginning. Post-commitment, we will continue to shine a light on each subsequent step and be there with them along the way to a more successful future.
Introduction to their team so they better understand the destination

Set

the

improvement cadence to ensure the timing is manageable

Installation of our Growth Platform to ensure all areas of agency operations are aligned

Track progress and adjust
As we've said, we understand their challenges and we understand their fears. We've experienced those fears ourselves and take responsibility to help them slay those same beasts. We are sensitive to that little voice filling their heads with self-doubt.
Many fear that their team won't buy in, but we'll be there to meet them where they are.

Some fear that they won't execute. For them, the accountability we bring is usually all it takes.

Sometimes they won't have the time they'd like to commit. When that's the case, we will flex the pace and cadence.

The most honest will share their worry that it's simply too hard. Sure, it can be difficult, but we've already done the heaviest of the lifting.
We know change is rarely easy and that most won't embrace the pain of change until the pain of not changing becomes greater. The industry has reached that tipping point.
Agencies that don't change face a predictable path.
They are seeing profit margins shrink to dangerously low levels.

They are facing a loss of clients and revenue.

They are facing a loss of respect among clients, prospects, and partners.

They are becoming increasingly irrelevant

,

leading to the point of business failure or, at the very least, loss of independence.
But, for those agencies who do embrace change, their results and their future have never been brighter.
They have left their uncertain past behind and now enjoy the benefits of a ridiculous competitive advantage.

They don't have to face insecurity and confusion any longer, but now find themselves to be confident, secure, and even bold.

They no longer show up each day to struggle in a reactive, repetitive, and tactical existence. Instead, their daily routine is fueled by inspiration, energy, and creativity.

They are no longer viewed as a vendor operating in a subordinate role to their clients; instead, they have become the most important and sought-after advisor in the business lives of those same clients.
Our one-liner
The book emphasizes the need for everyone on your team to effectively, consistently, and succinctly describe why your buyer needs to be working with you – they call it a "one-liner." Here's ours.
Independent insurance agencies are struggling to both remain relevant in today's changing environment and to meet the increasingly complex needs of those who depend on their guidance. Our business-improvement program provides the framework to help agencies become the most significant and influential partner their clients have.
Your turn
After taking ourselves through this exercise and experiencing the insight and confidence that comes with clarity of message, we can't begin to encourage you enough to take yourself through the same exercise. But, if it feels a bit intimidating or you're just not sure how to get started, let us know. We can help get you there.
Photo by Andrey Kiselev
Related Articles