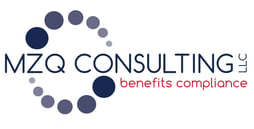 ---

Join Q4intelligence and Jennifer Berman of MZQ Consulting for a webinar on April 25, 2023, with an overview of the latest updates in employee benefits!
RxDC Reporting
​​RxDC reporting is the new federal health and prescription drug claims and plan spending reporting requirement that affects employer group health benefit plans of all sizes and funding structures. This data submission requirement to the Centers for Medicare & Medicaid Services was created as part of The Consolidated Appropriations Act, 2021, and will be utilized by the Departments of Health and Human Services, Labor, Treasury, and the Office of Personnel Management, referred to as "the Departments."
What is RxDC?
RxDC is an acronym where "Rx" stands for prescription drug, and "DC" represents data collection. While its title is misleading, the two data collection pieces are to be analyzed separately and often submitted by separate entities. The most difficult aspect of RxDC reporting has proven to be the "DC" portion of submission(s), comprised of the data associated with total health care services spending, health care premium spending, and spending by location and/or provider type.
During this webinar, we'll delve into all the aspects of RxDC reporting, including the various components of the data submission, the reporting requirements, how the Departments will utilize the information, the Departments' spending transparency and public reporting goals, and what this may mean for your plan. Confused? Don't worry; MZQ is here to help!
Who is MZQ Consulting?
MZQ Consulting is a boutique ACA and benefits compliance consultancy, helping people navigate the complex world of employee benefits compliance through deep expertise and superb client service.
How do I register for the webinar?
You can register for the webinar by clicking the button below.
Photo by itchaznong
---
© 2023 MZQ Consulting, LLC. All rights reserved.
Content provided to Q4intelligence members by MZQ Consulting, LLC
Related Articles