As an employee benefits agency owner and/or broker with a full book of business, taking time to plan strategically for your organization can become a challenge. After all, you're wearing so many hats, right? The most common excuse for not taking time to plan for the business is "I just don't have time."
We get asked all the time, who can really get all of this done??
Meet Nancy Giacolone, President & Owner of Olympic Crest Insurance. She is living proof that effectively #GSD (Getting Stuff Done) CAN happen with some prioritization of time and setting expectations with her team.
Since coming on board with Q4i, Nancy has answered every question, completed and returned every assignment, and still found the time to manage her business, manage a team, manage a book of business, and spend quality time with her family.
So, how does she do it? We asked her and she answered!
Q4i: What inspired you to start Olympic Crest?
NG: I started in this industry as an Admin Assistant for a life & health producer. After about a year of doing that I asked for the opportunity to sell. This was back in the mid 1980s and I was a young female in my 20s. I was told that I could only do it if I agreed to take a cut in pay and still take care of the admin duties for half the day. I jumped at the opportunity. Less than a year later, that same person gave me the chance to purchase some of his shares of stock in the agency, as he was retiring.
After 10 years with that agency, they decided to sell/merge with another agency, and they felt that I wasn't of value and wanted to cash out my stock and put me back in an administrative role. As you might guess, I wasn't too thrilled about that idea. Instead, I was able to cash out my stock, purchase a few of my accounts, and strike out on my own.
It was important to me to have a good balance between work and family as I had a young son at the time. Since I was starting off as an agency of one, I wanted to choose a name that sounded bigger than I was.
Q4i: You're obviously busy running a business. How have you been able to successfully prioritize strategic planning?
NG: I put it on the calendar and treat it like any other appointment. I also use a notebook for daily tasks. Every day, my first priority is to list the 5-6 items that must be done that day. As much as I love technology, there is something powerful about a written to-do list.
Q4i: When it comes to taking time away to focus on your business strategy, how do you manage employee and client expectations?
NG: This has been one of my bigger challenges as both my clients and staff still look to me as their "go-to" person for answers. I use my out-of-office message when I am away and redirect them to other staff members for answers. They also know that if something absolutely requires my attention, I will help them as soon as I am available.
I have spent a lot of time teaching my employees to be more self-sufficient. One of my first questions to them when they have a problem they want my help with is "Did you ask Google first?" I want them to come to me with questions and problems, but also with what they think the right answer or solution is as well.
Q4i: How does it make you feel when you take the time to prioritize and work on your business?
NG: This is an interesting question. It depends on the environment. If it is an individual task, I generally feel accomplished and inspired. If it is a group environment, although, I am inspired, I also often feel intimidated that I have not accomplished as much as everyone else in the room.
I like to be accountable to someone other than myself, and I always prioritize meeting deadlines, so this helps keep me on track.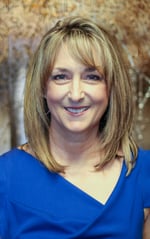 Nancy is the president and owner of Olympic Crest Insurance in Gig Harbor, WA. She leads a team that brings both the experience and knowledge that her clients have come to expect and rely on.
Nancy is a go-getter and she relentlessly pursues new and innovative solutions to today's healthcare crisis. She's an active volunteer in the community and maintains membership in many professional and community organizations, while also serving on the Broker Advisory Council for several major insurance carriers. Connect with Nancy on LinkedIn.
Blog photo by Geralt
Related Articles